Geographical variation in Critical Care bed capacity (Part 1)
-

11 mins
I've always wondered if there was variation across the UK with regards to Critical Care bed capacity. In other words, are there regions in the UK where there are more Critical Care beds per population than others?
There're publicly available datasets which we can use to try and answer this question:
So now we have all the data loaded up. We can have a look at what we have visually: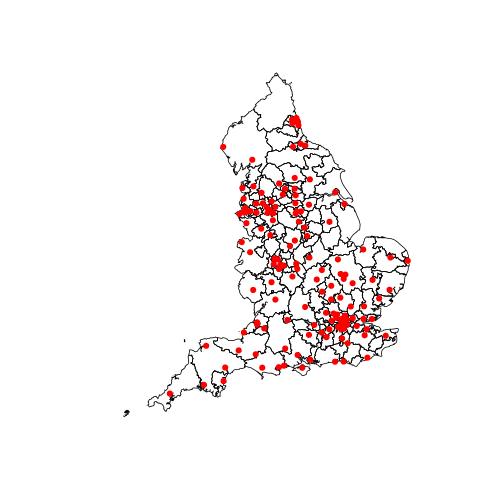 Not very pretty at the moment, but essentially the polygons represent the CCG regions in England, and each red dot represents a Trust with Critical Care beds.
The next step would be to do a spatial join. To find out how many Critical Care beds there are in each CCG region.
Some CCGs have zero Critical Care Beds.
Let's now plot a choropleth!