Analysing Helipad Data
-

19 mins
We have some data from the KSS HEMS patients conveyed to KCH.
Notice that the coordinates are in the Ordnance Survey Grid format under the column "Grid". For us to work with this meaningfully, we need to convert this to latitude and longitude (WGS84) coordinates.
Fortunately there are others who have encountered the same problem before:
Sources:
* http://stackoverflow.com/questions/23017053/how-to-convert-uk-grid-reference-to-latitude-and-longitude-in-r
* https://stat.ethz.ch/pipermail/r-sig-geo/2010-November/010141.html
* http://www.hannahfry.co.uk/blog/2012/02/01/converting-british-national-grid-to-latitude-and-longitude-ii
* http://cran.r-project.org/web/packages/rnrfa/rnrfa.pdf

Let's perform some descriptive stats
We can now start making some maps!
Let's first visualise the locations of each HEMS pickup as a quick visualisation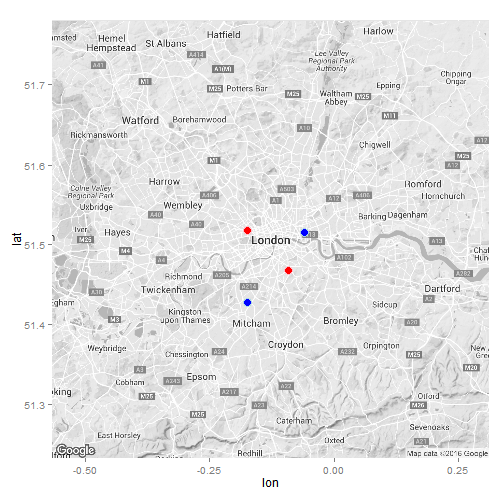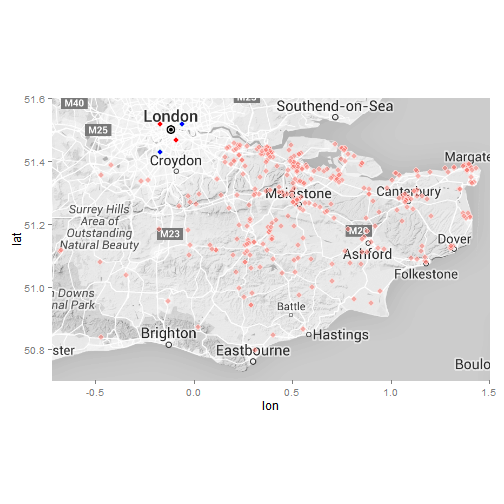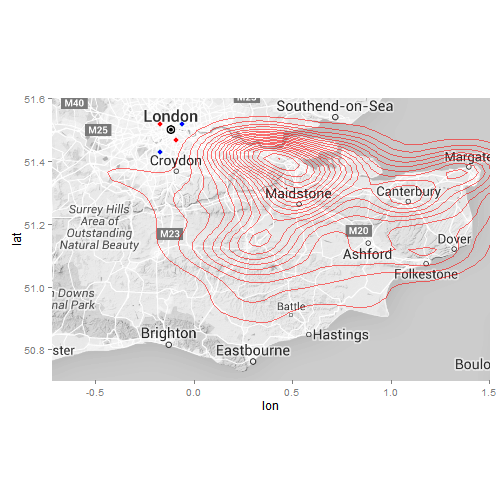 We will create a new field for drawing lines between the Head and Tail sites on QGIS in a Well-Known-Text (WKT) LINESTRING format
We want to see whether there is a temporal relationship with HEMS cases, and whether there St George's building their Helipad has had any effect on KCH's workload.