Webscraping NBA data: 2015-16 Golden State Warriors vs 1995-96 Chicago Bulls
-

5 mins
The 2015-16 Golden State Warriors are on the verge of either equalling or beating the 1995-96 Chicago Bulls' record of 72 wins in the NBA regular season. Let's use r to scrape some data from NBA.com to graph the Warriors' progress over the season in comparison to the Bull's record-setting season.
We will use the rvest package to do so.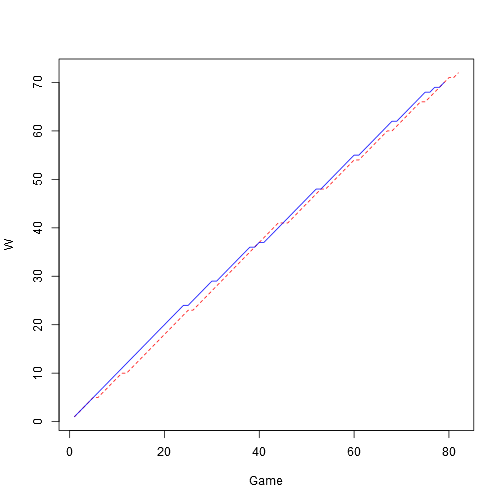 Do we think that the Warriors can get to 73 wins this season? Let's try and predict this with a linear regression model, now for a bit of fun! Of course this is fraught with methodological problems, so don't gamble any money based on the result.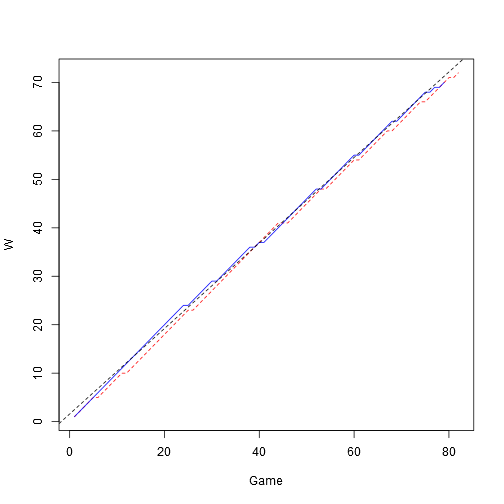 Ok the model says that the Warriors will have 74 wins this season. BUT, they now have 70 wins and only 3 games left, making it an impossibility to reach 74 wins. So predicting based purely on this model can't be right.